EUIPO – further general deadline extension until 18 May 2020
Dear Friends,
Hot off the press: the EUIPO has just announced a further general extension of all deadlines until 18 May 2020. The Decision of the Executive Director (Decision No. EX-20-4) can be found here.
Initially, the EUIPO had extended all deadlines until 1 May 2020, assuming all would be back to normal by then. However, Spain and many other countries in the EU and worldwide are still on lockdown. The EUIPO has therefore decided to grant this further extension.
Again, this extension relates to all deadlines in proceedings before the EUIPO, whether set by the Office or statutory. In other words, submission deadlines, opposition and appeal deadlines and even priority deadlines are equally extended. However, time limits concerning proceedings before other authorities are not covered by the extension. This applies in particular to deadlines for bringing an action before the General Court against a decision of the Boards of Appeal.
Please note that the EUIPO used this opportunity to add a further clarification in Article 1(2) of Decision No. EX-20-4, whereby the submission of observations and documents or the performance of any other procedural act will be considered as an exhaustion of the relevant time limit and the proceedings will continue without awaiting the expiration of the newly extended deadline on 18 May 2020. This will allow the EUIPO to close proceedings or move pending proceedings forward, so that it does not need to keep all pending proceedings on hold.
Should you have questions about any particular deadlines in pending proceedings, please let us know.
On the side, we take the opportunity to let you know that, despite the general lockdown in Spain having just been confirmed for another two weeks, making it a total of eight weeks, we are lucky in that we are all healthy. We maintain our team spirit with regular team calls; here is an image from one of those: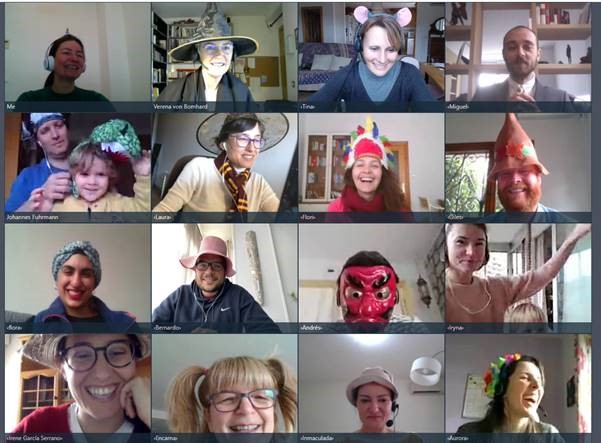 We hope that all of you are doing well and stay healthy!
Best wishes to all,
Verena, Giles, Johannes and the entire BomhardIP team!